AMPLE STORAGE
Never lose anything around the house with ample hidden storage, with
IT'S LIKE A HOME EXTENSION
Save yourself the money and hassle of constantly rearranging your workspace to fit your home life.
turns any room in your house into a home office and folds away again.
So you can work in comfort Your living space stays free and you don't need to redesign the house!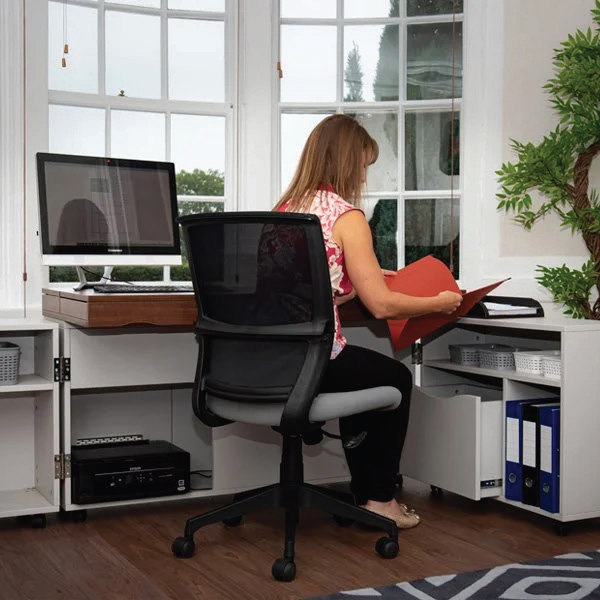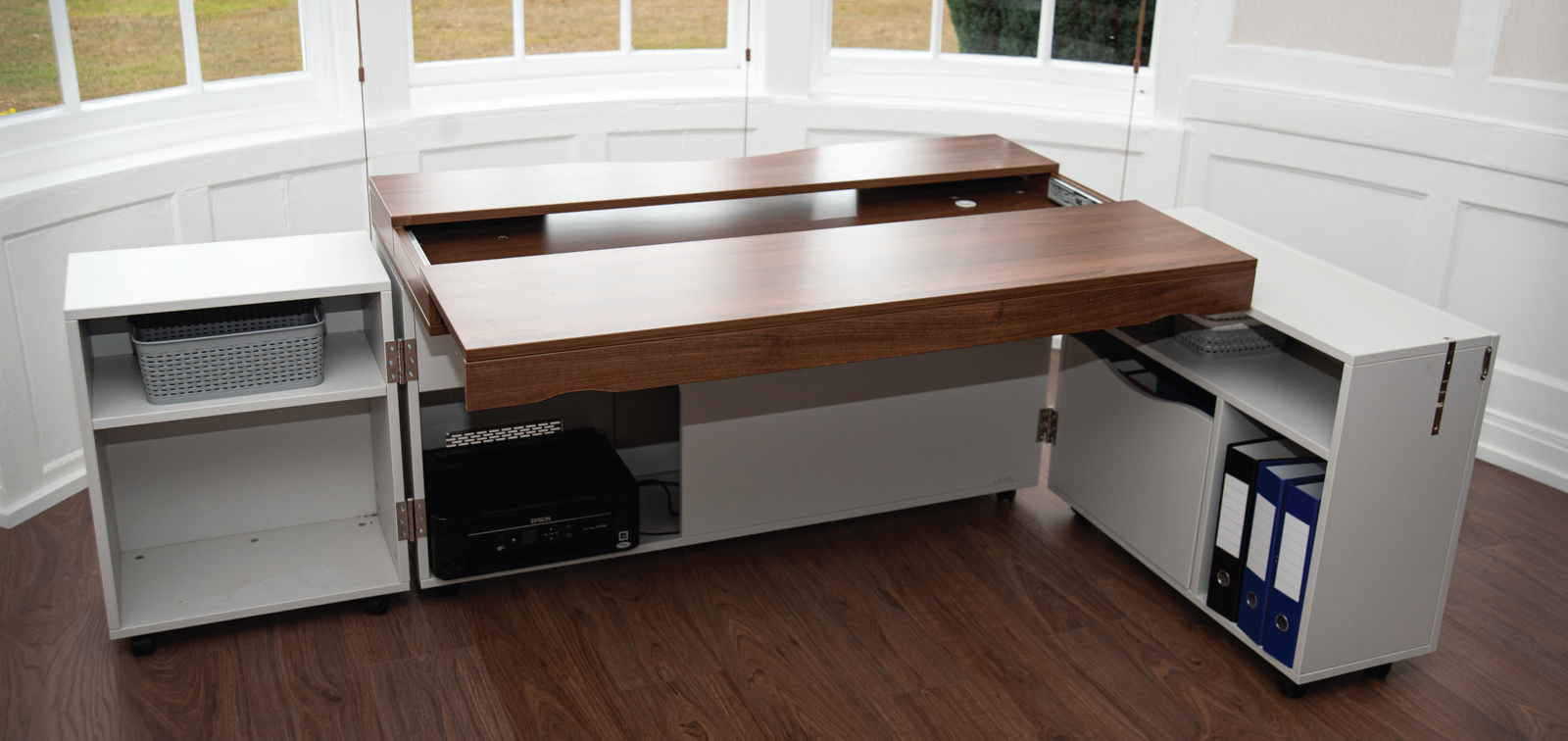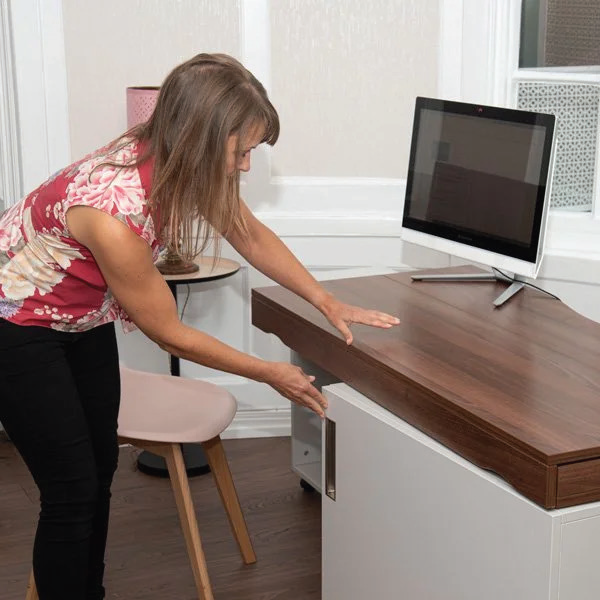 UNWIND - DON'T GET WOUND UP
With
you have the key to relaxation.
Working from home no longer means your work is vulnerable to random occurrences.
Lock up the office, and feel confident that whatever happens at home, your valuable work is safe, secure, and no one else can touch it!
STAY HOUSE PROUD
You work hard to make your home beautiful.
's stunning design is subtle enough to complement any living space, and add a touch of style.
Even though your home office is hidden away, you'll want to show it off!
SO MUCH MORE THAN JUST A DESK
This is your office pod that allows harmonious working and living at home.
will define where your work lives, hold it safely, and will blend into your home. Bring your day to an end, free up your kitchen table and keep your work safe from being swept away or damaged.
OPTIONAL ACCESSORIES
TASKCHAIRS-R1
WIRELESS CHARGER
TASK LIGHT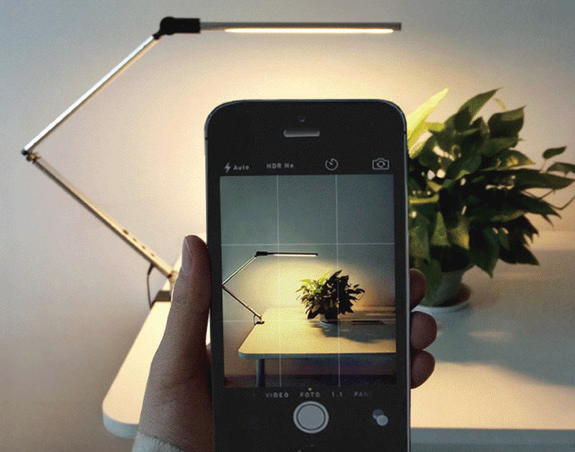 SMALL SCREEN CRM
KWB-PDUH
CONTACT :
PDU Control Room Solutions UK Ltd.

Unit 6D Castle Road Cheiston Business Park
Wellington Somerset TA21 9JQ
United Kingdom.
+44(0)7904 52 90 46; +44(0)7515 09 8073
+44(0)1823 662 41 47; +44(0)1753 532 278
l.vinod@pduexcrs.com; www.pduexcrs.com
Co. Reg. No. 12619589
EUIPO Design Reg. No. 008109821-0002
UKIPO Design Reg. No. 6130105
This design is protected by interna􀆟onal law and registered as the Intellectual Property of the owner. The design may not be copied or imitated without the owner's permission.